Rather than just one day of celebration, make a weekend of it and spend Thanksgiving at Acqualina Resort & Residences in our beautiful beachfront setting. From an in-suite Thanksgiving dinner and multi-course prix fixe menu to family activities on our great lawn and themed beachside events, our team has everything planned so you can focus your time with your loved ones and make this holiday one to remember.
A Bountiful Feast in Your Suite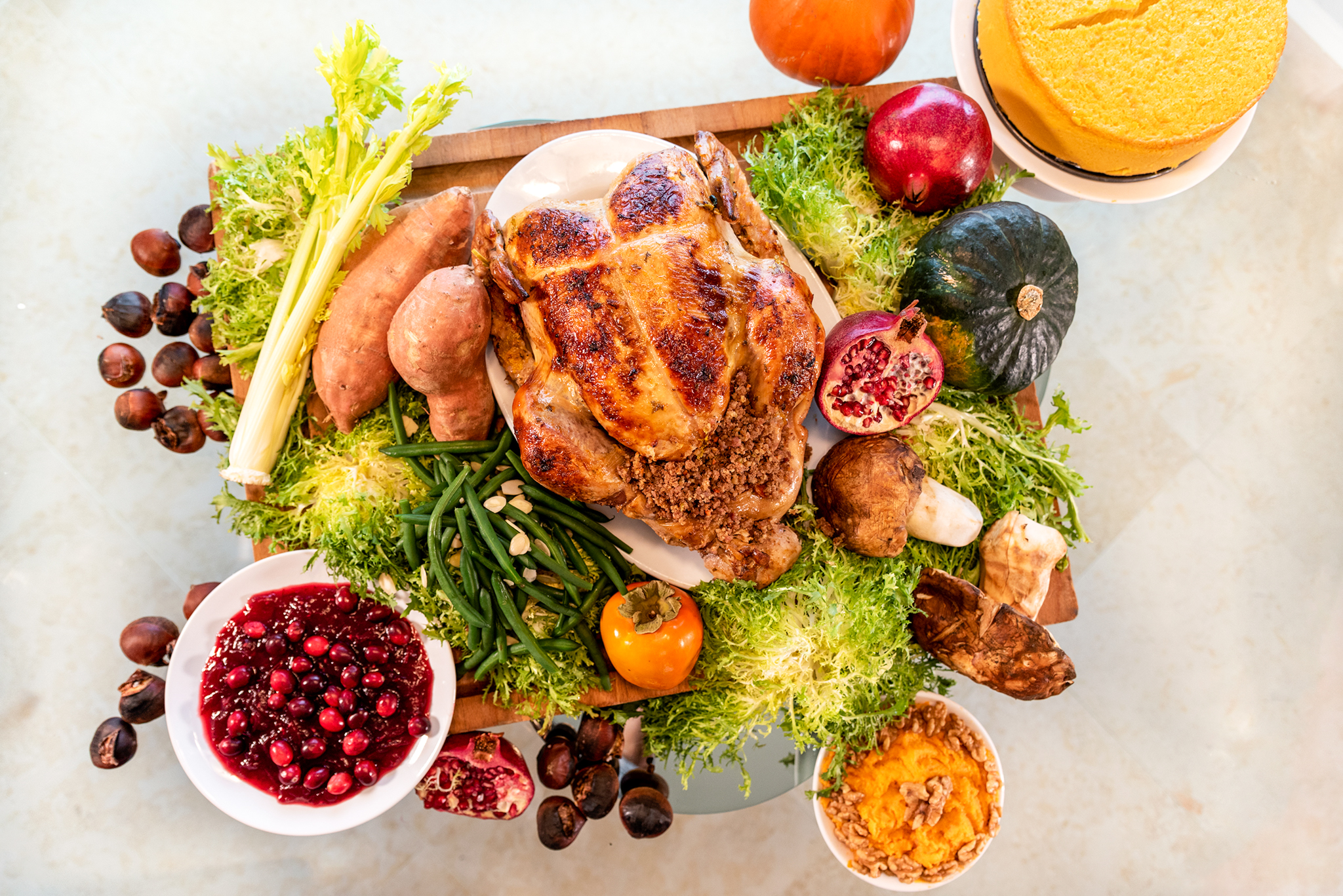 Enjoy an in-suite Thanksgiving dinner in the dining area of one of the resort's luxury suites or on the private balcony overlooking the Atlantic Ocean. You and your family will be served a holiday meal with all the fixings prepared by the culinary team at Il Mulino New York. The suites are spacious and richly appointed with modern accents, a separate living room, an expansive kitchen and sweeping water views. Choose from one-, two-or three-bedroom suites and enjoy your Thanksgiving meal in beautiful surroundings.
The in-suite Thanksgiving dinner is priced at $125 per person plus tax and gratuity (also includes a choice of red or white wine) and available for guests who book a one-bedroom oceanfront suite or higher category.  Guests must make reservations five days in advance, and there is a minimum of 4 guests to book the suite experience.
To reserve your suite, please contact our Reservations team at (877) 312-9742.
Book a Table with a View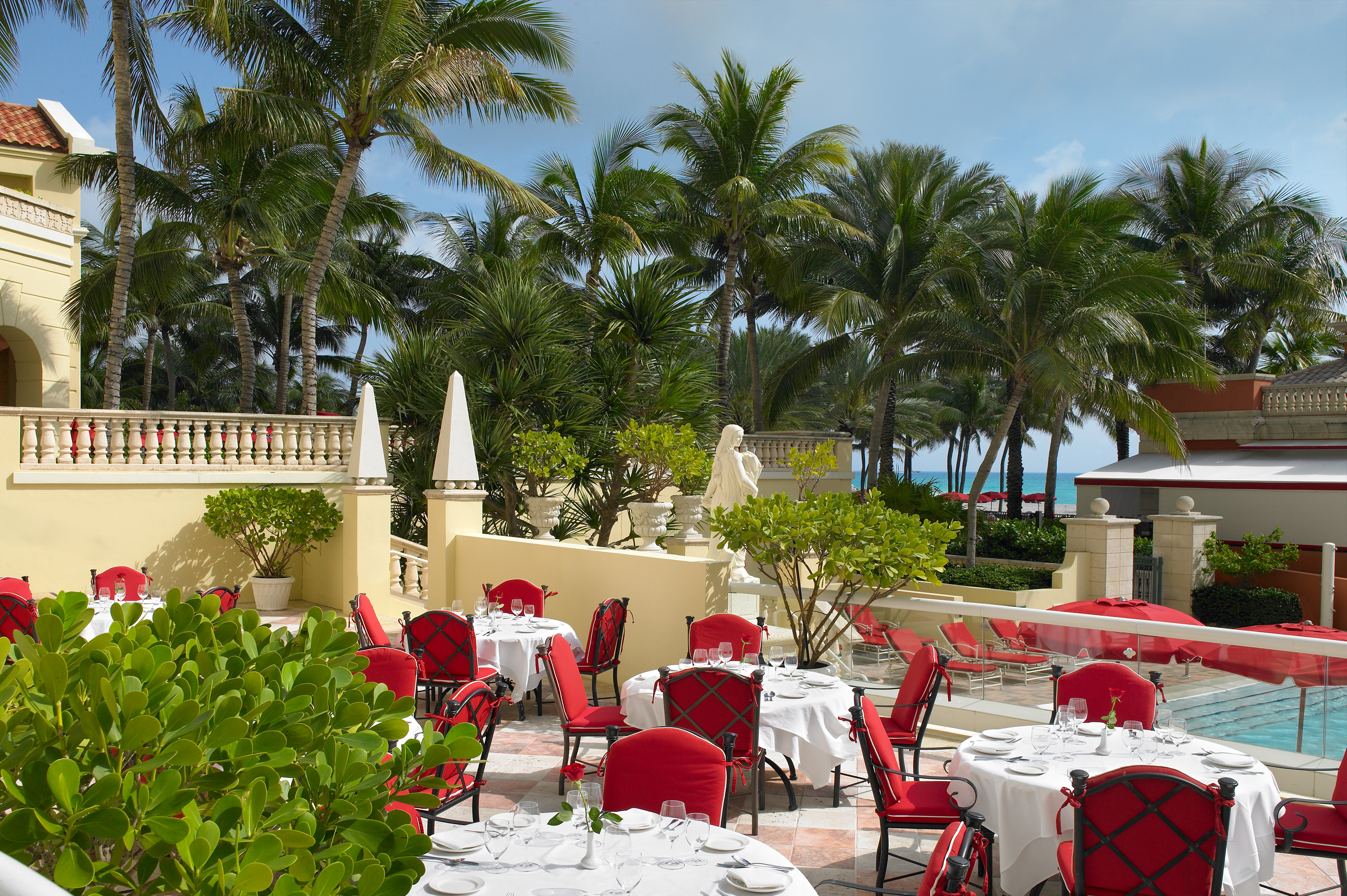 You and your family can delight in a prix fixe Thanksgiving menu at Il Mulino New York. Dine inside the elegant restaurant or al fresco on the expansive terrace overlooking the pools and sea.
What's on the menu?
Organic Roasted Turkey
Fresh Cranberry Sauce
Walnut and Sausage Stuffing
Sautéed Green Beans With Roasted Almonds
Mashed Potatoes
Pumpkin Cheesecake
Priced at $60 per person (tax and gratuity are not included).
To reserve your table, please contact the restaurant at 305.466.9191.
Here you will enjoy watching award-winning Executive Chef Michele Mazza of Il Mulino New York prepare the perfect, flavorful Thanksgiving turkey.

The Celebration Continues
Acqualina's team has prepared an array of activities for the whole family to enjoy throughout the Thanksgiving weekend. On Friday, November 27, the culinary team at Costa Grill is serving up a beachside Barbecue while on Saturday, November 28 enjoy the Acqualina Taqueria featuring delicious tacos and margaritas all afternoon long.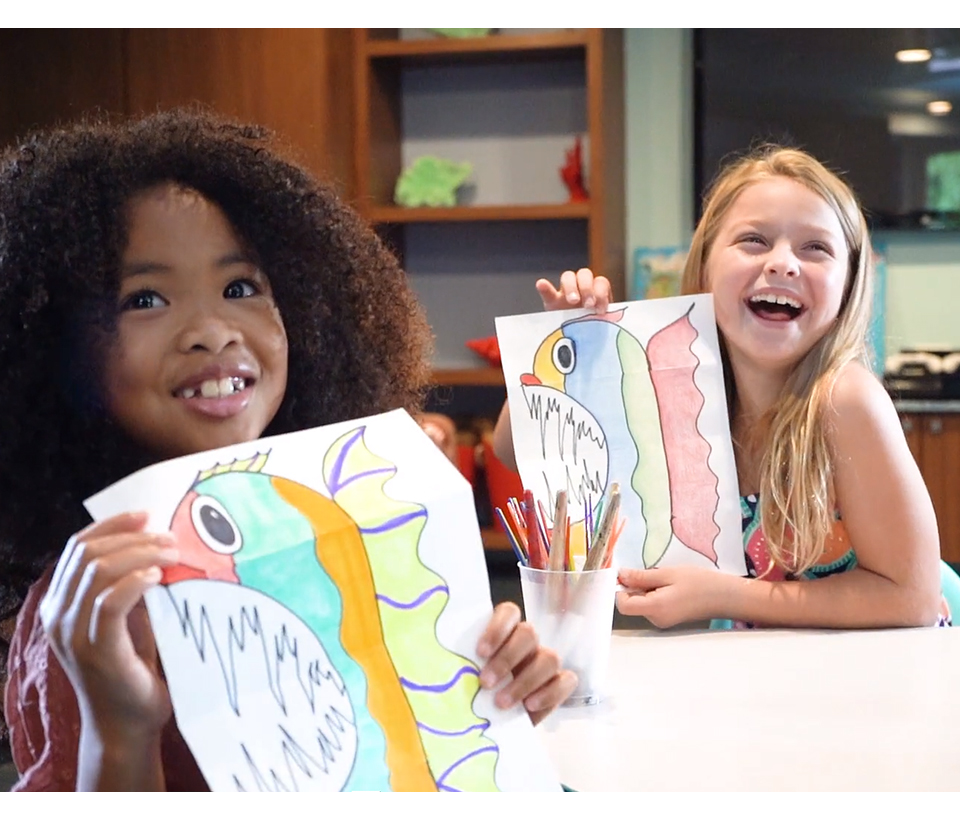 For the younger children, there are themed arts and crafts scheduled from beading and decorating to painting with a twist. Plus, we have a multitude of sports activities from basketball and soccer to water relay races, kite flying and much more. There's so much for the kids to do and enjoy while at Acqualina.
Our marine biology-inspired children's program AcquaMarine is renowned for its fun and innovative, hands-on activities revolving around the ocean. Each family can reserve an exclusive 90-minute marine-biology experience where your children will discover and learn about Super Sea Storms, Squishy Stingers, Feisty Fish, Sea Turtles and more.
Holiday Activities Schedule for Kids:
These activities will take place on our Great Lawn from 2pm-3pm. 
11/23 Beading and Keychain Creations
11/24 Drawstring Bag Designs
11/25  Stuffed Animal Craft
11/27 Painting with a Twist
11/28 Water Bottle Decorating
Something for You
Acqualina Spa by ESPA provides you with the perfect retreat to de-stress, rejuvenate and recharge. Treat yourself to an Inner Calm Massage, a facial or try one of our highly specialized treatments such as the Sound Care Ritual infusing music therapy within this deeply relaxing experience.
This is the time to relax, enjoy and create wonderful memories together at Acqualina. Wishing you and your family a very Happy Thanksgiving!