At Acqualina Spa by ESPA, we have a passion for wellness caring for the mind, body and soul, always taking a holistic approach to deliver natural beauty and inner calm. Here are some important insights and tips that you can easily apply without leaving home. We look forward to exploring ways together to give you a boost to brighten your day, help you relax and make the most of this time.
First, let's start by setting your intention. At Acqualina Spa, we encourage our spa guests to write down their intentions when they visit the spa, and you can do the same while you're at home. It will guide your actions as you move through you day.
Learn more HERE.
Facials, Exfoliation, Toning & Moisturizing
To prevent your hands from becoming dry and flaky due to frequent hand washing, here is a quick recipe for an at home exfoliation to remove dead skin cells and restore moisture:
• Pour 1 cup of sea salt into an empty glass container
• Add ½ cup of Coconut oil (or Grapeseed oil or Olive oil) over the salt
• Add 5 to 7 drops of your favorite essential oil, we recommend Lavender for the
ultimate relaxation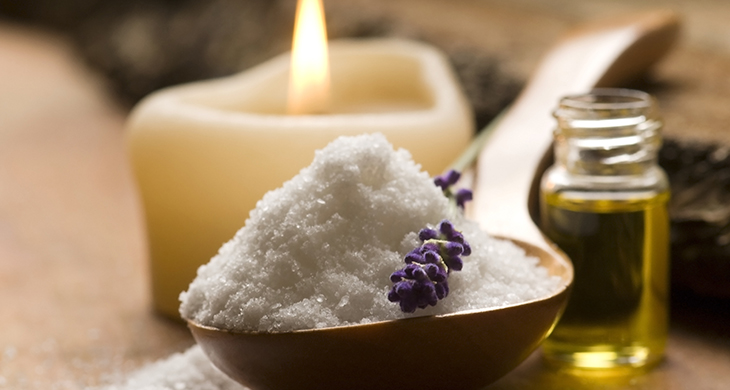 For a full body exfoliation (do not use a salt scrub on your face as it is too abrasive), remember to take a proper shower first, and wash yourself then apply the scrub on wet skin and rub in circular motions. Rinse off and pat dry your skin without rubbing.
Enjoy your rejuvenated skin!
If you do not have essential oils at home, you can enjoy this DIY exfoliation.
• Pour 1 cup of sea salt into an empty glass container
• Add ½ cup of Coconut oil (or Grapeseed oil or Olive oil) over the salt
• Place 5 to 10 mint leaves into a food processor, add the zest of one lemon
and then process
• Stir the mint and lemon mixture into the oil and sea salt
If you have sensitive skin, you should consider a sugar scrub instead of a salt scrub. Sugar scrubs have smaller granules than sea salt and are less abrasive for your skin.


• Pour a 1/2 cup of Granulated Sugar into an empty glass container
• Add 1/2 cup Coconut Oil or Olive Oil
• Place 5 to 7 drops of your favorite Essential Oil
• Add a couple of drops of Natural Food Coloring (optional)
• Add a 1/2 cup Organic Coconut Oil
Once a week, we recommend doing a mini facial at home. Add a mask to your daily facial routine (face wash and face exfoliation). Before applying the mask, we suggest cutting two slices of cucumber to gently place on your eyes during the mask to help with puffiness and dark circles. Remember to keep your cucumbers in the refrigerator. After you remove your mask, apply a daily serum and moisturizer and you will feel rejuvenated after spending 15 minutes consciously nourishing your skin.

Take a Deep Breath, Exhale and Feel What Happens
Mindful breathing can provide focus, calm and joy and is a great way to start the day. Your breath will be used as an anchor for attention. When your mind wanders, bring it back to your anchor, your breath, in order to sustain focus at will. Feel the sensations of breathing, air coming in and out of the nose, your abdomen rising, then exhaling, your abdomen falling. Use the phrase In and Out to support your attention.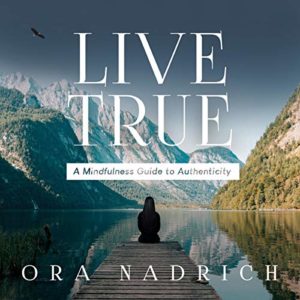 Live True:
A Mindfulness Guide to Authenticity
As part of our Bedside Reading® program,
we are delighted to extend a complimentary book for you to download HERE.
Live True: A Mindfulness Guide to Authenticity by Ora Nadrich vividly illustrates and breaks down the philosophy of Mindfulness, and what it means to live in the present moment; authentically.
Each chapter culminates with a unique, useful meditation for readers.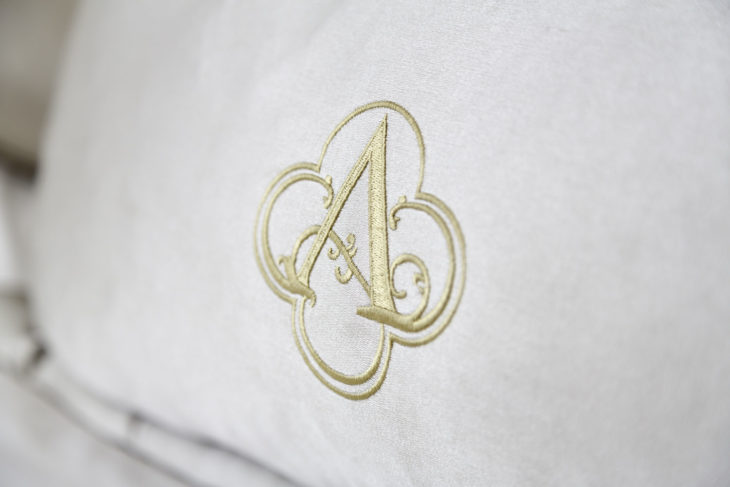 Sleep Well and You'll Live Well
"Sleep is the best meditation." – Tenzin Gyatso, the 14th Dalai Lama
Sleep is the time for renewal, repair and healing so aim for 7 to 8 hours nightly. The ESPA Soothing Body Oil with essential oils of Sandalwood, Rose Geranium and Frankincense helps unwind and is wonderful if you suffer from insomnia.