We asked a few key Acqualina leaders to share their expertise for elevating well-being at home, and how they maximize guest health, wellness and safety at the resort. Here is what they told us: 
By Michelle Payer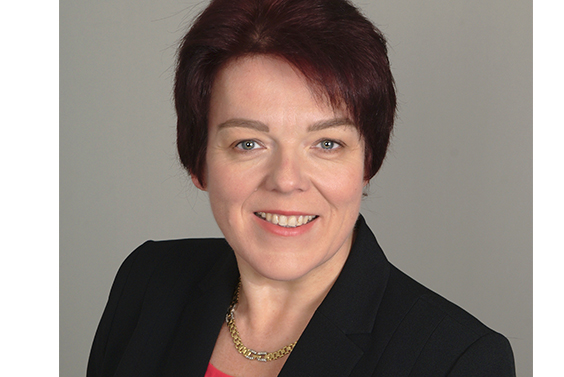 Catherine Davalle, Director of Spa
It sounds easy, but turning off your mobile phone(s) when you get home to reduce the bombardment of incoming emails, texts and social media is one of the healthiest things you can do to make yourself and family a priority.  I also pop a neck pillow in the microwave for three minutes and wear it while preparing dinner, helping the kids with homework or watching a funny movie. It works wonders to release tension in the neck and shoulders – the areas that accumulate stress from working on a computer all day.  Along with regular exercise, I also recommend regular spa treatments to avoid accumulated tension, improve sleep quality and increase energy.
Acqualina Spa has been heralded as an example of spa health and safety during the pandemic, with its innovative sanitation procedures, new locker room devices, extended sanitation time between treatments and our use of masks. As many of our guests have chosen to replace their travel plans with a "Spa-cation," we've introduced new, pampering amenities. While guests are relaxing at the Spa pool or Himalayan Salt Lounge, our attendants will offer goodies including frozen lemonade spheres, chocolate-covered Graham crackers and pretzel rods, parmesan popcorn, lavender-infused cool towels and warm neck pillows.

Ricardo Bejerano, Executive Director of Security
Heightening safety measures at home sometimes just takes a few small, yet mindful adjustments:
Change smoke detector batteries twice a year to ensure they function in an emergency.
Don't wait to purchase hurricane supplies. Review your checklist and stock up now while supplies are readily available.
Vehicle theft is a crime of opportunity; take a second look when you exit the car and remove all valuables that may be a temptation.
Child Safety:
Internet:  Children are increasingly using iPhones and iPads for at-home learning, yet internet access also opens pathways for predators. Adjust your web browser so your child can only navigate safe sites, and teach your child to never post personal information or photographs via any "pop-up" chats.
Internet:  Children are increasingly using iPhones and iPads for at-home learning, yet internet access also opens pathways for predators. Adjust your web browser so your child can only navigate safe sites, and teach your child to never post personal information or photographs via any "pop-up" chats.
Stranger danger! Reinforce the rule to never meet anyone without your consent.
Ensure medicines are properly stores high and out of children's reach.
At Acqualina Resort, guest safety is one of our 24/7 priorities and is largely behind-the-scenes. We're like a team of 007 agents keeping our guests protected at all times, and while we can't give away all our secrets, here are a few highlights:
We patrol the resort around-the-clock inside and out.
You may not see us, but there's a security presence throughout key areas of the property, especially during the busiest times.
We constantly upgrade our CCTV systems to ensure blanketed coverage throughout the property.
Our safety and sanitation standards, procedures and protocols have won awards, but we don't rest on our laurels; we continually assess our practices to ensure everyone is protected during this uncertain time.
We continuously maintain and annually recertify all Fire Life Safety systems to ensure optimal functionality when needed.
Every month we review a sizeable Forbes Five Star checklist to ensure we're meeting and exceeding rigorous standards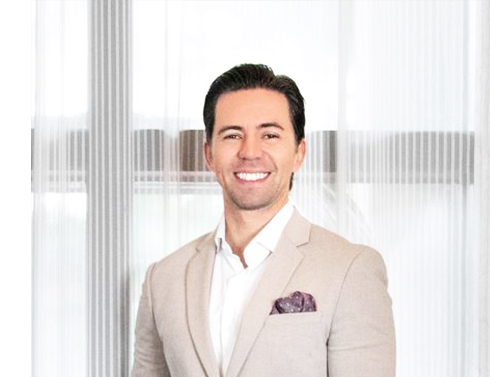 Mauro Pinho, Director of Sales & Marketing
It's important to allocate time to lose yourself in thoughts, to release the brain from task-driven demands and into semi-dream, or meditative state. It is during these moments that I feel my mind creating various scenarios, and from where my best ideas emerge. In this digital world that surrounds us, finding idle time is not always easy, and it takes commitment from you and from your family to prioritize it. I found three activities that help me achieve my best creative mindset: playing guitar at least 20 minutes per day, cooking a dish from scratch at least three times a week, and going for long runs (especially when I'm training for full or half marathons).
As a Director of Sales and Marketing at Acqualina, I can also say that regardless of how stressful certain days can be, I can always take a quick walk outside among Acqualina's iconic red lounges and gaze out over the crystal blue waters of the Atlantic Ocean to dispel stress almost instantly. This is one of the many benefits for our guests: Our team members and leaders are continuously working to create exceptional guest experiences and curating stays to fit each guest, so our guests don't have to worry about a thing. You can say Acqualina is the antidote to stress. And while traveling might be stressful these days, Acqualina is a Forbes Certified resort and a GBAC Star Facility, demonstrating our commitment to the safety and wellbeing of our guests, residents and team members. Another differentiating factor is our on-property COVID testing, so our guests don't have to take time away from enjoying their creative flow to run around in a frenzy trying to find a reputable place to get tested before returning home. Instead, they can remain in their zen state, sipping their favorite beverage just feet from the water — pool or Atlantic — and know they're in good hands.

Martin Faure, Director of Food & Beverage
Sometimes with our busy lives, we may not choose the foods that we know are good for our health but instead make hasty choices that may lead to health issues such as poor digestion, unwanted weight gain and obesity. If left unchecked, these poor choices can increase our risk of chronic diseases including heart disease, Type 2 diabetes and high blood pressure and impact our overall mental health. As we begin 2022, let's set a goal to start taking better care of ourselves.  We often lose focus on the benefits of a nutritious diet, instead concentrating on losing weight and inadvertently eliminating nutrients that are essential for our physical and mental development.  Although diets may offer weight loss results, they deprive the body of crucial calories and often trigger unhealthy habits after achieving weight loss goals.  So let's start this year by making small and consistent positive changes in our diets and adhere to these changes until they become habits and part of our daily routine. Taking small steps to a healthier diet allows our body to adjust itself. Be determined, as over time you will have completely transformed the way you eat. Start with something simple such as:
 Eating fruits instead of snacks
Drinking water rather than soda
Slowly eliminating processed foods
Having a protein-rich breakfast.  Increasing protein intake in the morning helps to improve appetite control throughout the day.
Here is one of our Chef's favorite healthy, quick and easy recipes to kick-start your mornings:
Bircher Muesli
Ingredients:
⅓ cup old-fashioned oats
1 tablespoon raisins or dried cranberries or cherries
¼ teaspoon ground cinnamon
1 tablespoon almond butter or peanut butter
2 tablespoons homemade applesauce or store-bought applesauce
⅓ cup milk of choice (I used almond milk), plus extra for serving (optional)
1 medium Granny Smith or Honeycrisp apple, preferably organic
Chopped pecans, walnuts or almonds
Drizzle of honey or maple syrup, if desired
Directions:
In a jar or bowl (a 14-ounce working jar or 1-pint Mason jar is perfect), combine the oats, raisins, cinnamon, nut butter and applesauce. Stir to combine. Then add the milk and stir to combine.
Grate half of the apple, then stir the grated apple into the oatmeal (if you're making multiple jars, just use 1 grated apple for 2 jars, and so on).
Place the lid on the jar and refrigerate for at least 30 minutes, or up to 5 days. When you're ready to serve, chop the remaining ½ apple into matchsticks. Top the oatmeal with the fresh apple, a splash of milk and/or a drizzle of honey (both optional). Enjoy chilled.
How do you continue your healthy habits while dining out?
Let the restaurant know your dietary needs so they can suggest menu selections that meet your goal.
Consider asking for food that may not be on the menu, such as grilled chicken breast and steamed vegetables.
Restaurants want their customers to be satisfied as this leads to guest satisfaction, and generally, most restaurants are flexible. Here at Acqualina, guest safety and satisfaction are paramount. Since the onset of the pandemic, we have eliminated traditional tabletop décor, maintain distance between guests and staff whenever possible, have increased the frequency of cleaning, sanitizing and disinfecting, offer guests hand sanitizers and disposable menus, and of course have stunning outdoor dining locales. Our rigorous health and safety protocols include staff wellness checks upon arrival, masks for every employee, gloves when preparing and handling ready-to-eat food, and anything we can do to make our guests happy.
As we begin 2022 and jumpstart our reenergized healthy eating habits, just remember, at times your willpower will fail you.  Stay focused on your goal and don't let yourself be discouraged, for tomorrow is another opportunity to start anew.